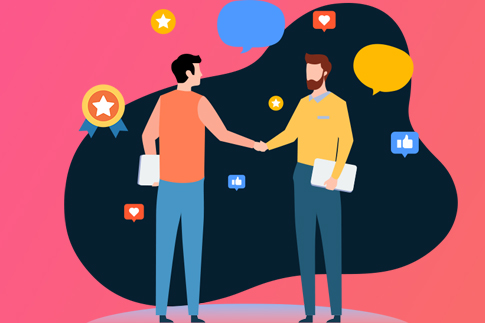 Engagement Models
The demand for transparent project development is growing on the market today. Our engagement models are carefully defined and the transparent approach necessary for a shorter delivery cycle is taken into account.
Webtoils Development offers flexible engagement models for different customer needs worldwide. The need to develop different kinds of projects is unique in our engagement models.
Several engagement models described below allow you to choose:
This model is ideal for small-scale projects where all requirements are clearly and clearly defined. You can choose this model if all requirements of the initial phase to the delivery time are clearly defined in your project. The customer must supply in a pre-defined fixed amount based on the milestone, with all details related to the project, the specification and then pay for the project.
Material & Time Model
This pricing model is popular and many customers find it convenient to deal with. You only spend here on what you've eaten. This price model is especially suitable if your projects are complex and long-lasting and contain unclear requirements or if changes to the design and specifications are required for mid-project phases. In maintenance and support projects, this model also works well when your project requires R&D, business processes or the workflow not well designed or projects that have additional dependencies. This model gives customers a great deal of flexibility to change the project specifications according to the changing demand on the market and other related factors.
Dedicated Model Team
If you want to hire a team to develop without the need for payments, hardware , software licenses or other IT infrastructure management services, you will be involved in the dedicated team model. You are only able to work on your projects by your interviewed and approved team. This model is designed to provide a framework for long-term success. In recent years, this mode of service has become increasingly attentive.
Digital Marketing for Your Business
Engage completely tested design with evolving architectures in a timely manner.