PPC Management Company
Acclerate Your Sales With PPC Management Services
Real Time Pay Per Click Management Services Driving Real Business Results
Webtoils is a PPC agency with dedicated paid search specialists to manage your campaigns on the most complex platforms such as Google Ads (formerly Google AdWords) and Microsoft Advertising (formerly Bing Ads). Home service companies all over the world. Webtoils is their preferred PPC management agency because:
Create, Launch, And Manage New PPC Campaigns.
Improve The Performance Of Existing Ad Campaigns
Reduce Ad Spend On Costly Keywords And Poorly Optimised PPC Campaigns.
Increase Your Search Engine Leads And Sales.
To get a high ROI, you need a PPC management company that is experienced, makes data-driven decisions, continuously optimises your campaigns, and looks at your entire funnel to help convert visitors into sales.
Industries We Provide Our PPC Management Services
Webtoils, a leading PPC Agency, provides PPC management services to a wide range of businesses in various industries. We advise small to large businesses all over the world on paid campaign management to help them expand their business reach and profitability.
Lifestyle
The best PPC company will maximise brand profitability through services such as keyword optimization, AdWords management, social media ads, and so on.
Real Estate
Stay ahead of the competition in a chaotic digital world by using our paid search marketing services to improve your search engine ranking and sales.
Education
Our team of experts and project managers can help you build your brand identity and promote your services by combining PPC best practises with content marketing.
Finance
Use PPC campaigns to attract visitors for increased website traffic to produce leads and sales. PPC campaigns can be economical and creative.
ECommerce And Retail
As an eCommerce PPC agency, we can help your brick-and-mortar or online store stand out, drive sales, and solve problems with shopping cart abandonment.
Healthcare
We help healthcare brands spread awareness with authoritative landing pages, local SEO practises, and targeted PPC ad campaigns as a PPC management company.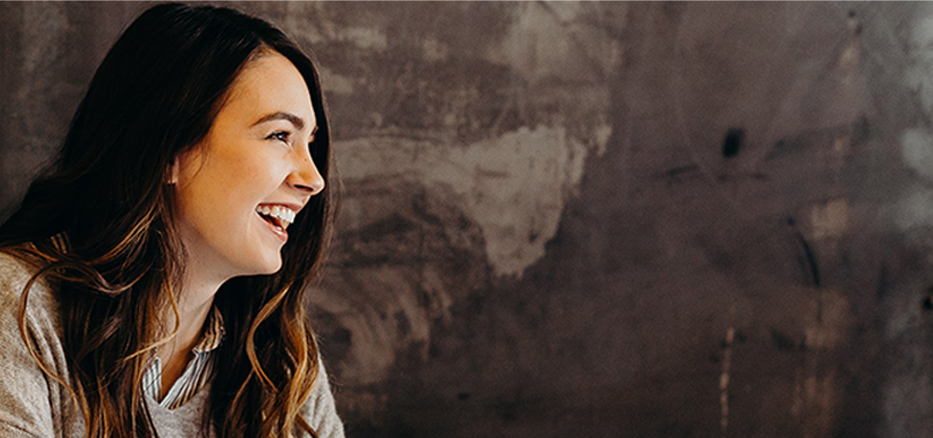 Best Consulting To All Sizes Of Business and Different Industry Domains
Lift your business to new heights with our digital marketing services
Start Now
We Are Experts In PPC Management
Our PPC Management Experts Will Ensure The Success Of Your Pay-per-click Campaign
PPC advertising is a low-cost, quick way to increase website traffic, leads, and sales. When you hire our PPC management company, you will receive a qualified leads.
Our PPC Management Service Campaigns Include:
Campaign Setup And Creation
Ad Copy Creation
Ad Extension Creation
keyword Research And Refinement
SEO Optimization Services
Negative Keyword Expansion
Bid Management
Audience Targeting And Refinement
Detailed Monthly Reporting
Data Analysis And Troubleshooting
Increase Your Company's Performance Across Digital Channels
With full-fledged digital marketing, you can attract attention across multiple online mediums. To increase your online presence, our experts combine PPC services with digital marketing initiatives.
Google Marketing
Our certified experts will narrow the audience, select the appropriate keywords, and employ industry-standard Search Engine Optimization practises to boost your ranking in search results.
Local Ads On Search Engine
Our pay-per-click (PPC) company is home to skilled professionals who are proficient in the art of designing local ads to enhance the visibility of your brand in local search results.
Bing Ads Campaign Management
Webtoils provides assistance to brands by optimising their content, which may include paid advertisements, to make it easier for users of Bing to locate them..
Call Campaign
Call campaigns allow you to concentrate on getting more calls directly from your ads. In a mobile world, call-only campaigns are critical, especially if phone calls are your company's primary lead type.
Geofencing and Ads Services
Geofencing Ads allow you to target a specific audience based on their location. With geofencing, mobile ads will be shown on screens or sent to consumers as push notifications.
Video Ads Creation & Management
Enterprises can now get support from Webtoils for video production and marketing. Video advertisements have a great impact on branding and sales potential.
Why Choose Webtoils As Your PPC Management Company?
PPC is relatively simple to set up; however, without the assistance of an expert team, the campaign is unlikely to succeed. Webtoils' PPC team ensures that all of your objectives are met by effectively setting up and managing your PPC campaign.
End-To-End PPC Partners
Customer-Oriented Company
PPC Initiatives Based On Research
Continuous Reporting
Dedicated Support
Looking for a excellent Business idea?
Seamlessly deliver pandemic e-services and next-generation initiatives.
Get Directions
---
Frequently Asked Questions
Pay Per Click FAQs
WHAT IS PPC?
PPC is an abbreviation for pay-per-click. It's a digital marketing strategy that involves purchasing web traffic for your website. You, the advertiser, pay a small fee each time a user clicks on one of your ads. The most common type of PPC is search engine advertising. However, many other platforms, including social media behemoth Facebook, now provide PPC ad models. You can promote your business in search results, websites, and social media platforms. Text, images, and video can all be included in PPC ads.
MY TARGET MARKET CLICK ON PAY-PER-CLICK ADS?
Ads that appear in search results are tailored to a specific audience and frequently account for nearly half of all page clicks. Users who click on paid ads are typically more prepared to make a decision and thus more likely to purchase a product or service than an organic visitor. Your PPC ads are targeted to online users who are looking for your type of business. This has the potential to have a significant impact on your bottom line.
HOW DO I BUDGET MY PPC ADVERTISING CAMPAIGNS?
Your PPC costs must be calculated using your bid, targeting, and ad quality. Your bid is the amount of money you're willing to pay for a user to click on your ad. You place your bid in an ad auction, and the highest bidder wins, so you may pay less than your bid amount, but never more. Targeting factors include all aspects of your goal, from the keywords you rank for to your audience's demographics. The higher the costs, the more competitively you want to target. Bidding on a highly competitive keyword, for example, costs more because the cost-per-click is higher (CPC). Google also keeps track of the quality of your ads. If your ad quality is high, you can often keep your costs low because Google will prioritise your ad over competitors with low-quality ads. Understanding and accounting for all of these variables is how you arrive at your PPC budget.
WHY SHOULD I USE PAY-PER-CLICK ADVERTISING?
PPC is a versatile online advertising method that allows you to set a budget and adjust it as needed. Above all, you can directly target your ideal audience, which is impossible with traditional advertising or digital marketing campaigns. The insights gained from data tracked from PPC campaigns are invaluable because they provide a better understanding of your users' behaviour. Your paid advertising campaigns appear in search results ahead of all organic results, allowing you to outrank your competitors and support your search engine optimization (SEO) efforts.
WHY WOULD PPC BE IMPORTANT FOR MY BRAND?
PPC will produce immediate results for your brand in terms of website traffic and conversions. It also provides the most visibility in ROI due to its bid placement platform, which allows you to easily control advertising spends and adjust your strategies on the fly.
HOW MUCH SHOULD I BUDGET FOR PPC?
We will collaborate with you to estimate your PPC budgets based on your marketing goals and investment capabilities. Due to the varying investment in bidding for industry relevant keywords, there is no one-size-fits-all budget suggested for a PPC campaign.
Consulting Agency for Your Business
Rapidiously engage fully tested e-commerce with progressive architectures.