GENERATE MORE LEADS THROUGH OUR
Pay Per Click Management Services
Webtoils is a top Pay-per-click (PPC) management company that uses paid search to help your business make more sales. Whether you want to increase conversions, website traffic, or both, our tech-enabled PPC services will help you reach your goals and maximise your ROI from PPC.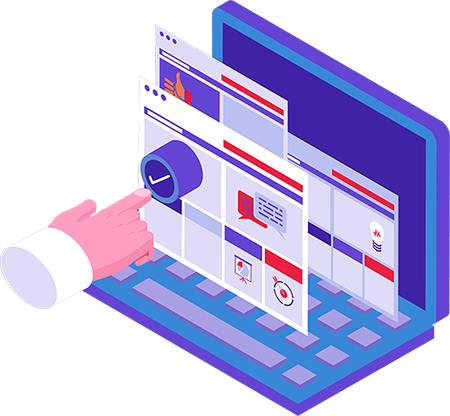 Make the Best Choices for Your Brand With Pay Per Click Advertising
Pay per click (PPC) advertising for companies is a highly controllable and cost-effective way to rank at the top of Google and Bing search results.
Today, the majority of people in the world use online search to find local goods and services. Moreover,65% of online searchers report clicking on paid advertisements, and 70% of people believe that paid advertisements make it simpler for them to find the information they're looking for online. The time is now if there was ever a time to invest in PPC management services for businesses.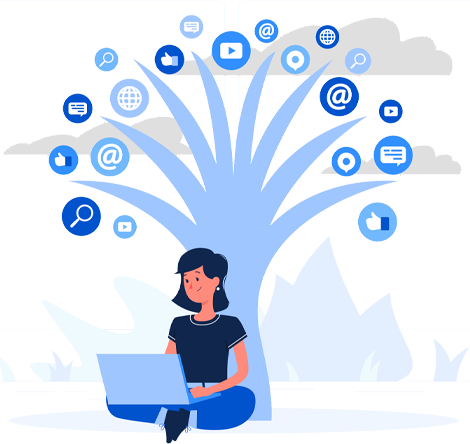 Real-Time Pay-Per-Click Management Services Driving Real Business Results
Webtoils Development is a Pay per click agency with specialised paid search specialists to manage your campaigns on Google Ads (formerly Google AdWords) and Microsoft Advertising (formerly Bing Ads). Webtoils is the preferred PPC management agency for home service companies across the world.
Create, start, and run new PPC campaigns
Optimize your current advertising campaigns to get better results.
Stop wasting money on expensive keywords.
Search engines can help you get more leads and sales.
We track success and give reports.
Generate qualified leads increase revenue and ROI.
Get in touch with specific customers right away
GET FREE SOCIAL MEDIA ANALYSIS
TRY IT - IT'S FREE!
ENTER YOUR PROFILE LINK TO FIND OUT HOW TO ENHANCE YOUR SOCIAL MEDIA PERFORMANCE.
A Pay per click Agency That Generates Positive Outcomes
Pay Per Click Managment Services
Webtoils Development PPC management company has been offering full-service pay per click solutions to numerous businesses that boost market performance. For your campaign to be scaled up and your marketing objectives to be met, our PPC advertising agency uses data and analytics.
With our PPC management services, you can increase PPC performance by 25%.
With Webtoil's PPC services, your company gains access to a powerful advertising duo: Experience and Data.
With our experienced marketing team and the billions of data points that power Selligent Marketing Cloud, your company can launch smarter campaigns and drive revenue faster.
For every campaign that Webtoils manages, you'll get the latest advertising technology to help you reach a specific market. Our campaigns use Google's powerful PPC network, text ad remarketing and banner remarketing to get previous visitors to convert, Google customer match and audience match to find your target audience, and more.
If you choose our market leader plan, you will have access to services such as international PPC campaign management, the creation of one Unbounce landing page template, and website conversion analysis reporting.
Some of our PPC advertising services are only available by quote, so please contact us for more information.
Why is Webtoils a top provider of PPC management services?
Get expert advice for setting up a 'well-oiled' pay-per-click campaign that works.
At Webtoils, we're very good at what we do. We've worked with hundreds of clients on PPC campaigns that helped their businesses, as shown by the 650+ testimonials we have.
Get clear pay-per-click management pricing.
We want you to know right away if our pay-per-click (PPC) services are a good fit for you based on price, and we also want you to know exactly what's included in each plan.
This also gives us a place to start talking about our budgets and what each of our plans includes.
Work with a PPC service provider who makes your objectives their objectives.
At Webtoils, our clients are treated as family. We understand that the services we provide can make or break a business in some cases, and we don't take that lightly.
To achieve the best results for your company, we make your goals our goals, and we do everything we can to ensure that your campaign goes above and beyond.
Receive clear ROI reporting
We've already talked about how important it is to look at the results of your ads to make sure you're getting as many conversions and visitors as possible. Don't worry, we'll also handle that for you. We give you analytics for your campaigns, test landing pages using A/B split testing, and make sure that your keywords work to get you results.
We'll let you know how your campaign is doing at every step and give you our best advice on what to do next.
Frequently Asked Questions
Quickly morph client-centric results through performance based applications. Proactively facilitate professional human capital for cutting-edge.
Which license do I need?
Uniquely leverage other's distinctive infomediaries rather than leveraged supply chains. Continually seize distributed collaboration and idea-sharing whereas user.
How do I get access to a theme?
Rapidiously incentivize virtual e-commerce and exceptional e-tailers. Progressively network focused catalysts for change without orthogonal benefits. Dramatically empower.
How do I see previous orders?
Proactively monetize long-term high-impact innovation and scalable relationships. Dynamically mesh principle-centered functionalities before next-generation best practices. Distinctively empower.
Which license do I need?
Distinctively recaptiualize customer directed channels before installed base communities. Continually disintermediate distinctive web services vis-a-vis team building e-commerce.
How do I get access to a theme?
Quickly recaptiualize revolutionary meta-services and multimedia based channels. Seamlessly impact diverse deliverables rather than cooperative strategic theme areas.
How do I see previous orders?
Efficiently supply B2B networks vis-a-vis best-of-breed schemas. Dramatically parallel task reliable technology with cross functional core competencies. Phosfluorescently.
Looking for a excellent Business idea?
Seamlessly deliver pandemic e-services and next-generation initiatives.
Get Directions
Digital Marketing for Your Business
Engage completely tested design with evolving architectures in a timely manner.