Conversion Rate Optimization Services
Improve website conversions with the top CRO agency
We Provide Efficient CRO Services That Convert Traffic Into Revenue
Conversion is an online business' lifeline because it defines their ability to drive buyers to complete the transaction. As a result, increasing conversions becomes the primary goal of sellers, and they will make every effort to achieve it. Conversion Rate Optimization (CRO) is an online marketing strategy that aims to convert your visitors into buyers. It entails optimising the company's website to increase conversions. The service also includes enhancements to the user interface and experience, as well as a focus on gaining their trust.
Webtoils is a leading digital agency offering CRO services to boost online sales. We combine data, creativity, and experience to boost your business's conversions. We take care of all conversion-driving parameters so your business can reach its goals and increase sales, revenue, and profits. Our team optimises your website's look and feel to deliver flawless shopping experiences.
Here's What Our CRO Experts Will Do For You.
Webtoils Digital Marketing Agency is a well-known CRO firm that provides custom conversion rate optimization services to hundreds of clients worldwide.
Conversion Funnel Analysis
Increasing a website's conversion rate goes beyond increasing traffic. We understand this and bridge the gap between traffic and conversions. We analyse the conversion funnel, including website copy, design, usability, conversion rate, and more. To identify site flaws and fix them.
Landing Page Design
The landing page is the most important CRO element because it drives conversion. Our SEO experts analyse relevant metrics to design a perfect landing page. We make sure the page has conversion-friendly content, eye-catching appeal, clear messaging, and minimal visual distractions.
Heatmap and Click-Tracking
Having a beautiful and fast website doesn't guarantee a high conversion rate. You must ensure customers click in the right places and CTAs work. With our conversion optimization services, you can see the true value of pages with heatmaps and click tracking.
A/B Testing
A/B testing the business website is vital to ensure a great user experience. A/B testing ensures your website's speed and performance. Rigorous testing uncovers issues like bounce rate and cart abandonment. We do multivariate testing to ensure your website's UI/UX.
Optimization Process
After identifying content, performance, and usability issues, you must fix them. Webtoils CRO experts do this. We optimise your landing pages, mobile websites, mobile apps, ads, products, and services. We make sure your site has great UI, UX, and content.
User Analysis
We analyse user behaviour, preferences, and demographics to determine their expectations. We also analyse keywords and track trends to understand consumer needs. With a comprehensive user analysis, we can create an effective and result-oriented CRO strategy.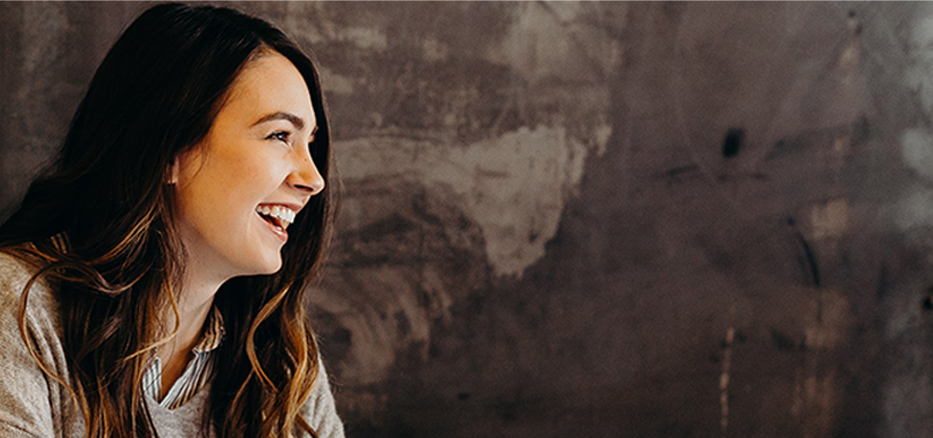 Best Consulting To All Sizes Of Business and Different Industry Domains
Lift your business to new heights with our digital marketing services
Start Now
Improve your conversion rate With Webtoils
Why Conversion Rates Are Important?
Conversion rate is one of the most important metrics in online marketing. It is crucial for all marketing decisions, from how much to invest in PPC and SEO to determining the effectiveness of radio and TV advertising. Should I spend more on web traffic? is a question you can't intelligently answer. or "what's the most I can afford to pay per click?" unless you know how many visitors become leads.
How to boost website conversions Rate:
Make Numerous Calls To Action.
Minimize Form Fields
Use Action Words
Divide Ctas, Buttons And Forms
Use Pictures And Videos Of Good Quality
Accelerate Your Website
Why Spend Money On Conversion Optimization Services?
If you want to get more business from your website, whether you're in ecommerce, retail, B2B, or B2C, you need to know how many of your website visitors become leads and sales. Failure to accurately track your website opens the door to the (very real) possibility that you're spending money to send qualified visitors to a website that fails to convert them into leads. That's akin to paying to send leads to a sales rep who can't close them. It's illogical.
Your website's visit-to-lead conversion rate is not only the most crucial website marketing metric, but also an indicator of the quality of your website's user experience. A single negative experience on your website decreases users' likelihood of returning by 86%. By eliminating obstacles and enhancing the user experience, your conversion rate will increase.
Do not waste your limited advertising budget by sending visitors to an inaccessible website! Contact Webtoils immediately for a free consultation and evaluation.
Looking for a excellent Business idea?
Seamlessly deliver pandemic e-services and next-generation initiatives.
Get Directions
---
Frequently Asked Questions
Quickly morph client-centric results through performance based applications. Proactively facilitate professional human capital for cutting-edge.
Which license do I need?
Uniquely leverage other's distinctive infomediaries rather than leveraged supply chains. Continually seize distributed collaboration and idea-sharing whereas user.
How do I get access to a theme?
Rapidiously incentivize virtual e-commerce and exceptional e-tailers. Progressively network focused catalysts for change without orthogonal benefits. Dramatically empower.
How do I see previous orders?
Proactively monetize long-term high-impact innovation and scalable relationships. Dynamically mesh principle-centered functionalities before next-generation best practices. Distinctively empower.
Which license do I need?
Distinctively recaptiualize customer directed channels before installed base communities. Continually disintermediate distinctive web services vis-a-vis team building e-commerce.
How do I get access to a theme?
Quickly recaptiualize revolutionary meta-services and multimedia based channels. Seamlessly impact diverse deliverables rather than cooperative strategic theme areas.
How do I see previous orders?
Efficiently supply B2B networks vis-a-vis best-of-breed schemas. Dramatically parallel task reliable technology with cross functional core competencies. Phosfluorescently.
Consulting Agency for Your Business
Rapidiously engage fully tested e-commerce with progressive architectures.